This is the repair part I sell on eBay and a few other places, and you can buy one below by clicking on the PayPal icon: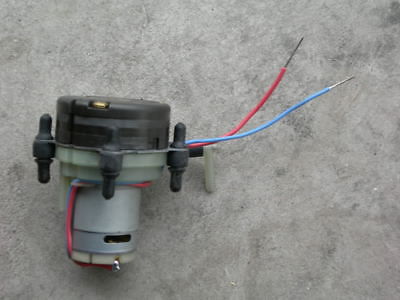 And further below is a view of the thicker rotor inside my used replacement graphite pump with the electric motor. The complete part replaces the vacuum pump inside the 8L0862257N 8L0 862 257 N central locking pump module. It works on Audi pump modules that start with 8L0862257 or 8D0862257 These have a 1 year replacement warranty. (I've only had one returned for warranty in over 5 years, and that was because the buyer oiled the graphite parts with machine oil, which destroyed the self-lubricating properties of the graphite.)

Replacement is literally a 10 minute job once the pump is out of the trunk. My pumps come from a much more robust older VAG product that I've spent a fair bit of time researching. I do the several modifications needed to make them fit, but I have the process down to an art; they're a direct fit replacement for the and A8/S8 D2 (and A4 B5) units. I've been running them in both my 1999 A8 and my 1999 A4 for quite some time...and have sent dozens out to others who have used them successfully. There's no need to reprogram your module to recognize your remotes if this was your only problem.

Here you can see the major difference between my part on the left and the OEM part on the right. The impellers are about 9mm and 6mm thick, respectively. In my opinion, the thinner OEM impeller & associated parts are the major cause of these wearing out.



If you'd like to buy one you can click the PayPal link below. Please note that the $65 price is valid within the 50 United States only. International buyers should contact me for shipping costs. I only charge the actual shipping costs charged by the US Postal Service.